Welcome to BACS — the Bedford Arts and Crafts Society of Bedford, Massachusetts, USA.  We offer Programs open to the public, Classes, an opportunity to Showcase your artwork and the camaraderie of new and continuing friendships.
Programs for this coming fall and spring all all lined up!   Click here to find out more
---
Crafting Wednesdays 2-4pm at the COA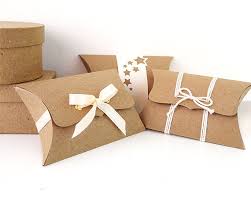 Join BACS for informal crafting on Wednesdays, 2:00-4:00 pm, at the COA.  Socialize, learn, and enjoy. Open drop-in. No cost for BACS members (unless noted).  Nonmembers will pay a small fee if they are taking their creations and using BACS materials.  Come to create – or just to observe and visit.Upcoming sessions:
February 21: Doodle pendants, part 1
February 28: Doodle pendants, part 2
March 7: Beading crochet
---
Upcoming Craft Workshops: Register now!

Two special crafting workshops are coming up. If interested, send an e-mail to crafts@bacsma.org and specify which workshop(s) you plan to attend to see if space is available.  The workshops are as follows; please note the times and places.
February 20: Polymer clay bead making with Kat Fast, 10:00 AM, First Church of Christ, Congregational
March 20: Collage with Linda Branch Dunn, 1:00 PM, Flint Room in the Bedford Town Center Building
These two programs are funded in part by a grant from the Bedford Cultural Council, a local agency which is supported by the Mass Cultural Council, a state agency.
---
Thank you to Tanya for sharing her techniques at the January 16 workshop on alcohol inks on white tiles!  We had a fun, creative time!  If you have photos to share, please send them to webmaster@bacsma.org.  Here is one sample:

---
Featured Class—Valeria Lanza's Mixed Media Art Workshop
BACS member Valeria Lanza will once again offer her popular mixed media art workshop beginning in March. Valeria began teaching the class for the Bedford Arts and Crafts Society some 8 years ago. Her students love the flexibility of the class and the individual attention they receive. Oil, watercolor, acrylic, pastel, and charcoal are all used and can be combined in different ways. Valeria enjoys sitting one-on-one with her students and helping them achieve their own vision. Artists of all levels participate. Students paint independently, with Valeria's guidance.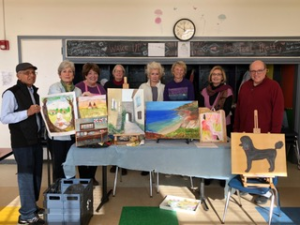 Besides different media, students also learn how to use a variety of tools, such as sponges and knives. The class is run by Bedford Recreation and co-sponsored with BACS. The next session begins on March 13, but now is the time to sign up if you want to be sure of getting in. The class will run Tuesdays, 9:30 AM–noon, March 13 through June 5 (no class on April 17). It is held at 12 Mudge Way, Room 152. For more information on this class and other art and craft classes to be offered over the winter, see the Bedford Recreation Department's online brochure: click here
---
---
Contact Info: Bedford Arts and Crafts Society, P.O. Box 604, Bedford, MA 01730   Email:  info@bacsma.org
Bedford Arts and Crafts Society is a 501(c) (3) non-profit. Copyright Notice:  © Bedford Arts and Crafts Society, 2017-2018. Unauthorized use and/or duplication of any of this material or downloading of any images without express and written permission from the artist and/or owner is strictly prohibited. Excerpts and links may be used, provided that full and clear credit is given to the Bedford Arts and Crafts Society with appropriate and specific direction to the original content. No images may be downloaded or used in any manner.
---